KMWorld Connect 2020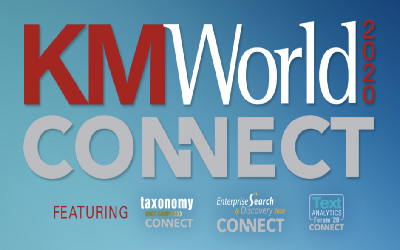 This year, the annual KMWorld Conference took place from November 16–19 as a virtual event under the title "KMWorld Connect 2020." It included the co-hosted conferences Enterprise Search & Discovery, Taxonomy Boot Camp, and Text Analytics Forum. I was privileged ... Read More...
Sorry, no posts matched your criteria.