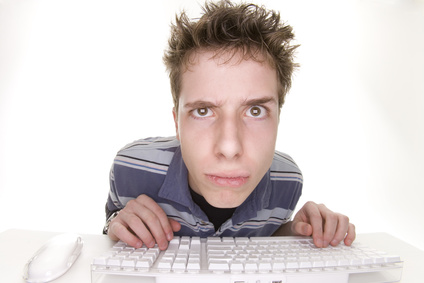 There are many business applications where web crawling can be of benefit. You or your team likely have ongoing research projects or smaller projects that come up from time to time. You may do a lot of manual web searching (think Google) looking for random information, but what if you need to do targeted reviews to pull specific data from numerous websites? A manual web search can be time consuming and prone to human error, and some important information could be overlooked. An application powered by a custom crawler can be an invaluable tool to save the manpower required to extract relevant content. This can allow you more time to actually review and analyze the data, putting it to work for your business.
A web crawler can be set up to locate and gather complete or partial content from public websites, and the information can be provided to you in an easily manageable format. The data can be stored in a search engine or database, integrated with an in-house system or tailored to any other target. There are multiple ways to access the data you gathered. It can be as simple as receiving a scheduled e-mail message with a .csv file or setting up search pages or a web app. You can also add functionality to sort the content, such as pulling data from a specific timeframe, by certain keywords or whatever you need.
If you have developers in house and want to build your own solution, you don't even have to start from scratch. There are many tools available to get you started, such as our free crawler:  Norconex HTTP Collector
If you hire a company to build your web crawler, you will want to use a reputable company that will respect all website terms of use. The solution can be set up and then "handed over" to your organization for you to run on an ongoing basis. For a hosted solution, the crawler and any associated applications will be set up and managed for you. This means any changes to your needs like adding/removing what sites to monitor or changing the parameters of what information you want to extract can be managed and supported as needed with minimal effort by your team.
Here are some examples of how businesses might use web crawling:
MONITORING THE NEWS AND SOCIAL MEDIA
What is being said about your organization in the media? Do you review industry forums? Are there comments posted on external sites by your customers that you might not even be aware of to which your team should be responding? A web crawler can monitor news sites, social media sites (Facebook, LinkedIn, Twitter, etc.), industry forums and others to get information on what is being said about you and your competitors. This kind of information could be invaluable to your marketing team to keep a pulse on your company image through sentiment analysis. This can help you know more about your customers' perceptions and how you are comparing against your competition.
COMPETITIVE INFORMATION
Are people on your sales, marketing or product management teams tasked with going online to find out what new products or services are being provided by your competitors? Are you searching the competition to review pricing to make sure you are priced competitively in your space? What about comparing how your competitors are promoting their products to customers? A web crawler can be set up to grab that information, and then it can be provided to you so you can concentrate on analyzing that data rather than finding it. If you're not currently monitoring your competition in this way, maybe you should be.
LEAD GENERATION
Does your business rely on information from other websites to help you generate a portion of your revenues? If you had better, faster access to that information, what additional revenues might that influence? An example is companies that specialize in staffing and job placement. When they know which companies are hiring, it provides them with an opportunity to reach out to those companies and help them fill those positions. They may wish to crawl the websites of key or target accounts, public job sites, job groups on LinkedIn and Facebook or forums on sites like Quora or Freelance to find all new job postings or details about companies looking for help with various business requirements. Capturing all those leads and returning them in a useable format can help generate more business.
TARGET LISTS
A crawler can be set up to do entity extraction from websites. Say, for example, an automobile association needs to reach out to all car dealerships and manufacturers to promote services or industry events. A crawler can be set up to crawl target websites that provide relevant company listings to pull things like addresses, contact names and phone numbers (if available), and that content can be provided in a single, usable repository.
POSTING ALERTS
Do you have partners whose websites you need to monitor for information in order to grow your business? Think of the real estate or rental agent who is constantly scouring the MLS (Multiple Listing Service) and other realtor listing sites to find that perfect home or commercial property for a client they are serving. A web crawler can be set up to extract and send all new listings matching their requirements from multiple sites directly to their inbox as soon as they are posted to give them a leg up on their competition.
SUPPLIER PRICING AND AVAILABILITY
If you are purchasing product from various suppliers, you are likely going back and forth between their sites to compare offerings, pricing and availability. Being able to compare this information without going from website to website could save your business a lot of time and ensure you don't miss out on the best deals!
These are just some of the many examples of how web crawling can be of benefit. The number of business cases where web crawlers can be applied are endless. What are yours?
Useful links