Monitor your crawler's progress with JEF Monitor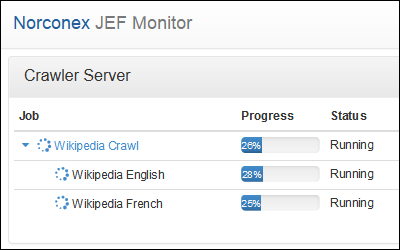 On large environments, it's common to have many crawlers running at once, or at scheduled intervals, in order to keep your collected content up-to-date. For example, this is a typical requirement of search engines installations. They need their internal indices ... Read More...
else: ?>
Sorry, no posts matched your criteria.