An Open-Source Crawler for Google Search Appliance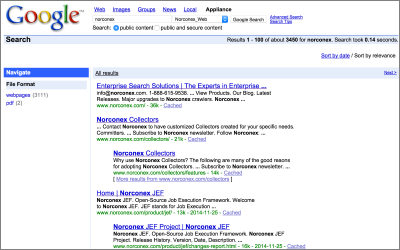 GATINEAU, QC, CANADA – Monday, December 1, 2014 – Norconex announces the launch of its Google Search Appliance (GSA) Committer module for its Norconex Collectors Crawler Suite. Enterprise search developers and enthusiasts now have a flexible and extensible option for ... Read More...
Sorry, no posts matched your criteria.