Posts tagged 'IDOL'
Major upgrades to Norconex crawlers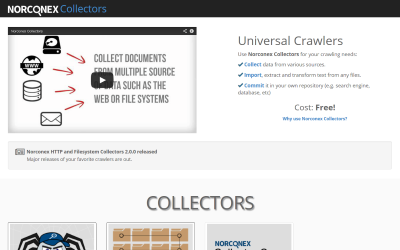 Norconex just released major upgrades to all its Norconex Collectors and related projects.  That is, Norconex HTTP Collector and Norconex Filesystem Collector, along with the Norconex Importer module and all available committers (Solr, Elasticsearch, HP IDOL, etc), were all upgraded ... Read More...
---
An Open-Source Crawler for Autonomy IDOL
HP Autonomy users, take control over your web crawling. Norconex recently released an HP Autonomy IDOL Committer module for its open-source web crawler, Norconex HTTP Collector. You can now enjoy the features of Norconex crawler and experience the freedom of ... Read More...
---
else: ?>
Sorry, no posts matched your criteria.