Amazon Web Services (AWS) and the Canadian Public Sector organized another excellent Public Sector Summit on May 15, 2019. AWS hosted the first such summit in Ottawa last year, but this year's event attracted a much larger crowd. Thousands of attendees filled Shaw Centre's entire third floor.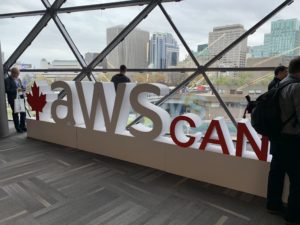 In the keynote sessions, it was great to hear Alex Benay (deputy minister at the Treasury Board of Canada) talk about the government's modern digital initiative. He discussed the approach, successes, and challenges of the government's Cloud migration journey. Another excellent speaker was Mohamed Frendi (director of IT, innovation, science, and economic development for the government of Canada). He covered Canada's API Store and how it uses the Cloud to make government data more accessible.
The afternoon session was led by Darin Briskman, an AWS developer evangelist. He talked about Amazon's self-service analytics tool, called AWS Lake Formation, which combines data from multiple sources to resolve data-driven challenges in a timely manner. Machine learning and AI help in making informed decisions and solving problems. This service is a great fit for Norconex's open-source crawler products HTTP Collector and Filesystem Collector, which fetch data from unstructured data sources to make it easy to consume. Collected content and metadata are natively stored in various existing repositories (or formats), including AWS-specific ones like Amazon Elasticsearch Service, Amazon Open Distro Elasticsearch, and Amazon CloudSearch, as well as many others, such as relational databases, Apache Solr, Google Cloud Search, Neo4J, Microsoft Azure Search, Lucidworks, IDOL, and more.
The diagrams below provide further explanation. The one showing the crawling spider is particularly exciting, because Norconex crawlers have much potential to help in this area.  See available Norconex Committers.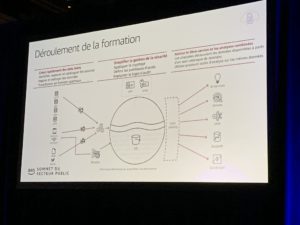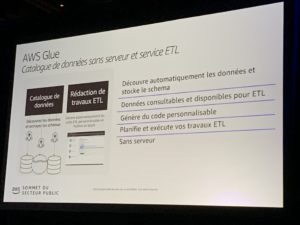 AWS Public Sector Summit Event Pass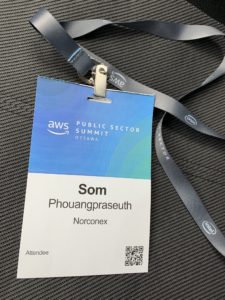 Selfies with Darin Briskman, Developer Evangelist, AWS and Stevan Beara, Solutions Architect Manager, AWS.