Big Data

The biggest challenge of big data is making sense of it all, and this can be a daunting task without the proper tools and expertise. Whether your goal is to implement a full-blown e-discovery solution, or simply to find and discover your digital content, we – the experts in search, are more than equipped to help you through this process.
---
Data Mining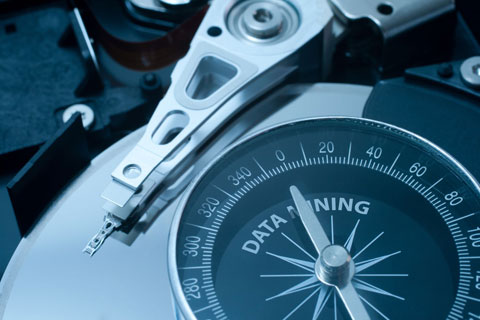 Prior to actually implementing any sort of content discovery solution, we need to know where to look – and what we're looking for. In fact, this is a critical step in the process, as identifying all aspects of your content (such as file types, quantity, size, location, security level, quality, etc) will let us strategize a more effective solution, as well as identify any potential problems early on.
Here are the types of useful information we dig up through our data mining process;
Total number of documents
Total and average document sizes
Breakdown of documents by file types (PDF, X/HTML, XML, Word, Excel, Images, etc.)
Documents missing your mandatory meta data (to help fix them)
Documents containing terms or patterns of your choice
Documents broken down by (see below)
And more
The information we discover can then be categorized as you wish to make search easier. For example, you may wish to have content categorized, and eventually searchable, by;
Department
Database
Website
Author
Date
etc
e-Discovery
It's the golden age of [digital] discovery, and we at Norconex are leading the frontier. Through our e-discovery consulting services, we'll compose a solution for you to effectively find your data, organize it, and discover it.
Whether that data is a simple email or a large video file, whether on your local computer or a highly secure server, and whether it's for your own data insights or the need for timely information relevant to a legal matter or court case, you can count on our e-discovery solution to deliver results reliably and effectively.
We also know that implementing a full-blown e-discovery solution out of the need for a current legal matter, for instance, can be quite expensive. Well, we don't offer just one solution, and can tailor our services to your specific needs and even take advantage of existing infrastructure you have in place to help reduce cost and improve the return on your investment.
Contact us today, and we'll be happy to discuss exactly what your needs are and how we can meet them.