Search Design & Development

While our enterprise search consulting services set the course towards a successful end result, it's our team of skilled technical specialists that walk the path. Whether your users range in the hundreds or the millions; whether the data being searched ranges in the megabytes or terabytes; whether the search technology is that of our Google or Autonomy partners, we have experience developing it all.
---
In fact, our diverse experience and expertise means we are in no way limited by operating system, programming language, framework, server, or any other hurdle that may come our way. We can help index and make searchable any type of data repository (websites, databases, mail servers, content management systems, etc), and we even build custom solutions for indexing special or proprietary content.
KEY STEPS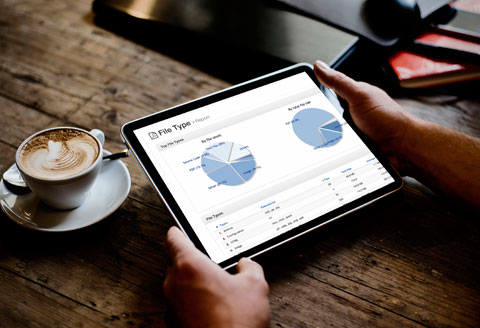 When designing, developing and implementing enterprise search architectures, we cover several important areas that contribute towards a successful search implementation, including;
Planning and outlining a detailed topology of search components
Making sure the designed solution will adapt well within your existing network topology (or propose the necessary changes required to make the solution fit in)
Performance optimization suggestionsPreliminary sizing to help with hardware procurement
Fail-over and load balancing planning and implementation to ensure stability and up-time
Setting up proper indexing solutions for each data repository that needs to be made searchable
And more
FUNCTIONALITY CONSIDERATIONS
There is much to think about in terms of the features you would like the search solution to offer, and here are some considerations;
Search results relevancy tuning
Faceted search (guided navigation, parametric search/refinement, etc.)
Taxonomy planning, implementation and management
Search auto-completion (suggest as you type)
Automatic guided navigation
Field based searching (text, numeric, date, etc.)
Recommended results (suggested links, best bets, promoted results, etc.)
Search result security and entitlements
Capturing, monitoring and using statistics to improve your search
And more
THE USER EXPERIENCE
The UI is just as important as the technology behind it, because a user must be able to intuitively compose the search they wish to be able to derive the results they wish.
From websites to mobile apps, we can design and build an effective user interface to facilitate the search needs of you and your users. We start with prototypes and proof-of-concepts, and can integrate all sorts of functionality and special features that will work seamlessly with your existing environment. We can also work directly with your UI/application experts should it be required.
Bringing our experience to the user experience, trust us to deliver the enterprise search solution you're looking for.