ENTERPRISE SEARCH & CRAWLING SUPPORT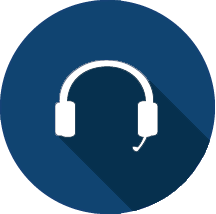 We specialize in professional enterprise search services, including commercial crawling support, and enterprise search engine support for Apache Solr, Elasticsearch, HP Autonomy, Amazon CloudSearch, Google Cloud Search and other leading platforms. Whether you're just building your search engine infrastructure, or need assistance with an existing system, we can help. From basic assistance to hands-on help, there's a support package that fits your needs.
---
As your professional search consulting experts, we recognize that different types of people and companies require different levels of search support. That's why we've established the packages below, which allow you to easily choose your level of required crawling assistance, Solr support, Elasticsearch support, Autonomy support, Amazon CloudSearch support or assistance with any other major enterprise search engine/crawling project.
Don't waste any more time trying to find the answers you need through community forums or online message boards. Regardless of if you are a business decision-maker, or working in the trenches on the IT side of things, we are here to help you with professional, reliable and prompt enterprise search support. Please choose from a package below for more information.