KMWorld 2016- Enterprise Search & Discovery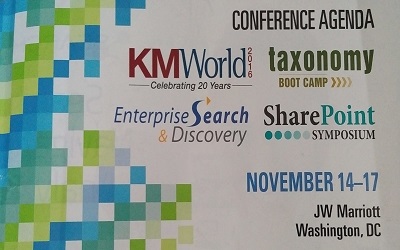 Somewhere between the White House and the Trump International Hotel, between the anti-Trump, and anti-pipeline protests, there was another peaceful gathering in Washington D.C. last week… KM World 2016!   This was the 20th anniversary of the event.  Norconex attended ... Read More...
else: ?>
Sorry, no posts matched your criteria.